Free Piano Sheets of Carly Comando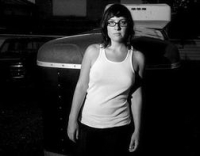 Carly Comando's single "Everyday" is well known as the score to the popular short film "Noah K. Everday" (see below) which has been viewed 4,000,000 times on YouTube alone. The film has been featured on the CBS News, Good Morning America and VH1's Big In 'O6 Awards. As part of a photo project beginning in January 2000, Noah Kalina has taken a picture of himself in an identical pose every single day...for the last 6 years. The film feature a rapid fire sequence of nearly 2,400 photos. Noah continues to photograph himself and plans on releasing another video on the ten year anniversary and every five years after that. Noah is currently featured on VH1's 40 Greatest Internet Superstars in 14th Place.
"Everyday" is also the theme music to the NBA's commercial montage "Where Amazing Happens" which is currently airing on ESPN, VH1, MTV and several other stations to promote the 2007-2008 NBA season (see below).

Share this with your friends
Recommended Piano Music Sheets
Instantly downloadable sheet music by Jim Carter for piano solo of MEDIUM skill level.
$7.99
Instantly downloadable sheet music by Jim Carter for guitar of EASY skill level.
$2.99
Instantly downloadable sheet music by Jim Carter for voice, piano and guitar of MEDIUM ...
more
$7.99
Big Note, Sheet Music Download. Artist: Brook Benton. Writer: David Erwin; Jim Carter.
$4.88
There are no other sheets found..


The free piano sheet music is provided for personal enjoyment only, not for resale purposes. If you are one of the artists and not happy with your work being posted here please contact us so we can remove it.

Latest Sheets
Here are the latest free piano sheets..
Mailing List
Subscribe to mailing list and get notified of updates.



Latest Sheets Feed


Popular Sheets Feed


Follow us on Facebook