Important announcement: Downloading any non public-domain sheet music file from SheetzBox is not allowed. This decision is taken by discussions with legal authorities and to respect and protect the artists' rights.

The public domain sheets will continue to be downloadable and the archive will be extended with new legal sheet music downloads regularly. We, Sheetzbox team, hope that it will be understood that this was the inevitable result and would like to assure you that the Sheetzbox archive will grow faster with new legal sheet music downloads, continue to be a valuable resource for musicians all over the world.

Follow our Facebook page to stay updated.



Follow us on Facebook
Sheet Music For Free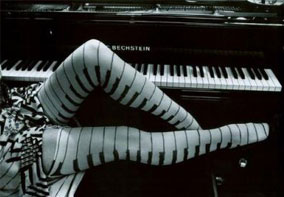 Sheetzbox is a free legal sheet music source for musicians of all ages and levels, aimed to help them improve their piano playing skills by providing them downloadable and printable sheet music.
Welcome to one of the most comprehensive sheet music collections on the web. Here you can find almost every fine piece of music sheets for piano to give a start and keep you improving your piano playing skills. The list is fairly long, featuring most of the contemporary famous artists like Alicia Keys, Avril Lavigne, Britney Spears, Christina Aguilera, Coldplay with unforgettables like Queen, Ella Fitzgerald etc..

The legal sheet music files available to download are in high quality Adobe PDF format, which makes it easy to download and print. If you don't have Adobe Reader, necessary to read PDF files, click here and install it for free. When you are downloading the sheets, right-click and select "save target as" instead of single clicking to prevent failed downloads.

Sheet music files which are only available via purchasing are also listed and can be easily purchased via our partner site Sheet Music Stock. If you cannot find the sheet you are looking for, please send us a request and we will try our best to make it available.

Have fun and if you like Sheetzbox, please recommend it to your friends. Keep playing!


Tweet
Most Popular Sheets


The free piano sheet music is provided for personal enjoyment only, not for resale purposes. If you are one of the artists and not happy with your work being posted here please contact us so we can remove it.

Latest Sheets
Here are the latest free piano sheets..
Mailing List
Subscribe to mailing list and get notified of updates.



Latest Sheets Feed


Popular Sheets Feed


Follow us on Facebook